Lightning Photography Home
Spectacular lightning pictures and thunderstorm photos by Australian storm chaser and weather photographer Michael Bath. Like the Northern NSW Severe Weather Facebook page for all the very latest lightning, storm and weather photos.
September 2017: I've updated the entire backlog of lightning photos ahead of the 2017/18 storm season which is now ramping up. This includes photos taken between April 2016 and August 2017 and the amazingly active period from 2 to 8 December.
August 2017: I've updated a bunch of pages with lightning photos taken between March 2015 and April 2016. This also included another trip to Tornado Alley USA.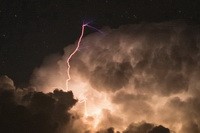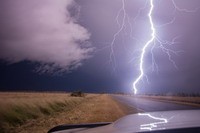 March 2016: A few more catch up photos added with five new galleries from page 86 to 90. The highlights include this channel branching, and then the bonnet relection bolt during the epic show on 21 March 2015.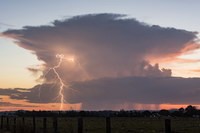 February 2016: I'm finally on the road to catch up! Since I last updated the lightning photos I've had to learn Lightroom and rebuild an old program that generated all the gallery pages. Plus I've taken a lot of weather photos during the past couple of years including two more trips to Tornado Alley in the US.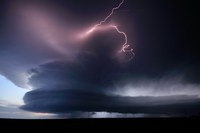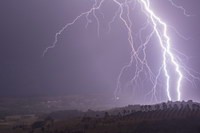 This update includes photos to the end of 2014, and hopefully I can get 2015 up to date in coming months. Navigate to the main photos index for 18 new galleries and a stack of new pics in the favourites.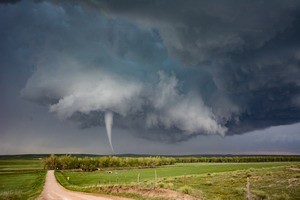 August 2015: Something a bit different before I get back to the lightning pictures: The Simla - Matheson Colorado tornadoes of 4 June 2015. I was fortunate to have another three week storm chase adventure in Tornado Alley USA with my friends from Australia. Check out the amazing structures!
July 2015: Time sure gets away! It's hard to keep the website up to date in recent years with all the latest pictures with work and other commitments. Instead I've added some slideshow videos which showcase some of the better weather and lightning photos from the past few years. Scroll down and click the links to enjoy.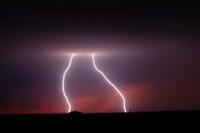 October 2012: Since the previous update I had the opportunity to storm chase in Tornado Alley USA. During the three week trip with two of my local storm chase mates, there were several opportunities for lightning photography - with some really weird "smooth channel lightning" near a Kansas tornadic supercell. In 25 years of lightning photography this was the first time I've seen this type of lightning. Check Gallery 66 for the set.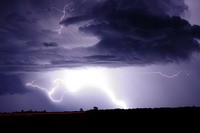 Locally, spring is off to a slow start with only a few lightning opportunities. Hopefully the rest of the season will be active!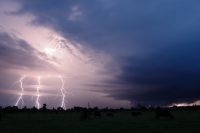 April 2012: The 2011-2012 storm season was patchy across Northeast NSW with very few big thunderstorm days (i.e. massive hail or destructive events), but still ended up quite a long season with photogenic storms from August through to April. I've added the rest of the photos from spring, summer and the one decent event so far from Autumn. The stand out event was 13 November so make sure you check out those.
Photographs are available for commercial use - please refer to the copyright page for information.
Purchase a framed or unframed print of your favourite lightning photo. They make beautiful gifts! More information is available here.
Take online middle school courses at Excel High School.


Browse over 6,000 photographs of lightning sorted by date, or have a quick look through the favourites galleries.


Learn how to take your own lightning photos with these detailed instructions.


Some background information about storm chaser Michael Bath.
Writemypaper123.com provides greatly-written papers. Who will deliver only the best essays for me? Assignmentgeek.com is a perfect solver of your homework problems.
In a rush and want a quick fix of lightning? Start the YouTube video below....